It has rained the last four nights. Also, rained some of the days and nights. Everything here is saturated with water. William tried to mow the yard but the mower kept bogging down.
Our garden has water standing in it. The plants that are up need thinning but it's so wet that I can't get to the plants to thin them. I am posting some pictures of the greens patch when the plants were a week old and some of the plants now.
We should be able to have a salad from our greens patch in a couple of weeks. Maybe, just in time for our Resurection Sunday lunch. Yummmmmmm....would be good.
The spinach & swiss chard at one week.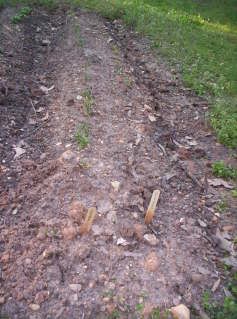 The lettuces (I mixed the differents seeds), burgundy mustard & radishes @ one week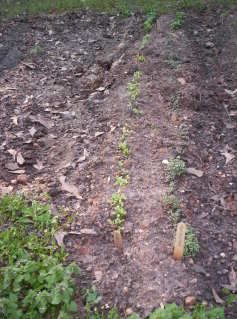 Swiss Chard & spinach at 3 weeks.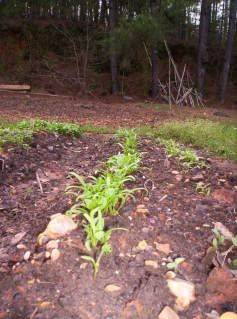 Lettuces, burgundy mustard & radishes. Here one can see the seedlings need thinning.