On July 23rd William celebrated his sixty-third birthday. On July 24th he celebrated again with a cookout and several family members. Unfortunately a lot of the immediate family members couldn't be here. None of the grands got to come. They were missed and we had to eat their food. ROFLHere's the birthday boy all decked out in his party clothes. :)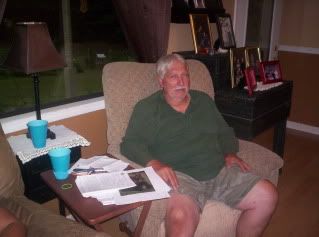 This is about as partified as he gets! Anyway the party was VERY casual.
Sharing some Grandma/Granddaughter time. Mamaw Roberson and Erica Duncan in deep conversation.
William's Mother-in-law....That would be my Mom. My stepfather is to her right and that is all the pictures I have of him. I made two others but something went wonky in the camera so there were no pics of Dub.
Another Daughter, Sandi (on the right) and my Sister, Carolyn posing for the camera.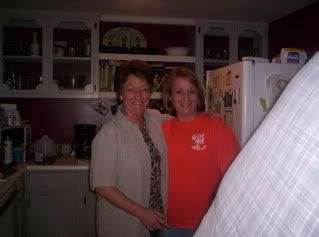 Sandi's husband Richard...Our son-in-law. Aw man, he's a really great guy! :)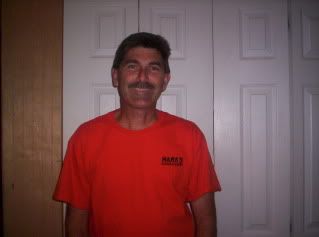 Our niece, Daphne Freeman smiling pretty for the camera.
Shane Freeman, Daphne's Husband and our preacher man nephew! Another really great guy!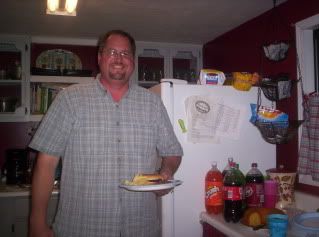 The next three photos are pictures of little Shanelets. :) These young men are Daphne and Shane's three boys, our great nephews.
Ethan trying to keep his mouth closed because as you can tell he has a mouthful of burger!
That's Timothy standing to the side.
Timothy you can cover your mouth but I know you have a hunk of burger in there. You can't hide it from me! :)
Benjamin with a happy smile. Does this grin mean he's had enough burgers and chips? Or is he trying to get a bigger piece of cake? Either way it's a smile I love!
We missed those who couldn't be here but we had a good time with those who could come. William loves having family around him. That's one of the things I love about him. Not to mention the fact that he's good at the grill too. I didn't have to do very much cooking for this get together and that makes for a more fun party....at least for me.
Food, fun and family. That's a true party.